Claims of media event and launch dates for the iPhone 5 have quickly accelerated as attention turns toward the window for such an event, which is likely to open in just a few weeks. Just today, a claim of a September 7th media event appeared and was quickly debunked, and other rumors of an iPhone 5 launch for September or even as far out as late October have also been swirling.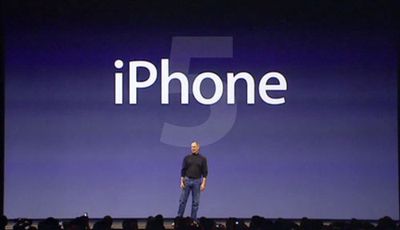 TiPb now weighs in with a claim that Apple's next-generation iPhone "could" debut on Friday, October 7th in the United States, although the source for the rumored date is unclear. The report also suggests that the next iPhone is more likely to be an "iPhone 4S" based on the iPhone 4 than a completely revamped "iPhone 5", although it acknowledges that there is still considerable confusion over the issue and that Apple could be preparing to release both models.
Apple's next generation iPhone, be it an iterative "iPhone 4S" or a completely revamped "iPhone 5" could go on sale October 7 in the US. That's a Friday, which isn't uncommon for iPhone launches.
According to the report's source, Apple will not be introducing a new iPad this fall, having decided to push things back to the original yearly timetable and release the iPad 3 early next year.
TiPb has not been a source for product rumors in the past and expresses a healthy amount of skepticism about its own report, and so we are covering this story on our iOS Blog for the time being.