Gizmodo Cleared as Charges Finally Brought in Lost Prototype iPhone 4 Case
Gizmodo notes that the San Mateo County District Attorney has released an official statement announcing that misdemeanor charges have been brought against two individuals involved in the sale of an iPhone 4 prototype found in a bar back in March 2010 and subsequently sold to Gizmodo.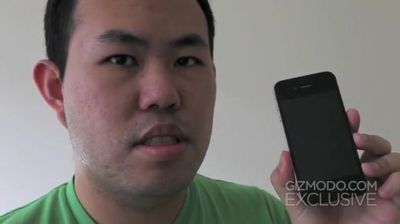 Gizmodo, parent company Gawker Media, and Gizmodo editor Jason Chen have been officially cleared and will not be charged in connection with the case. From the district attorney's press release:
The San Mateo County District Attorney's Office has filed misdemeanor charges against two individuals for the misappropriation of an iPhone 4 prototype that was lost by an Apple employee and subsequently recovered in a Redwood City establishment by the defendants on March 25, 2010. Brian Hogan, 22, of Redwood City was charged with one count of misappropriation of lost property, and Sage Wallower, 28, of Emeryville, was charged with misappropriation of lost property, and possession of stolen property. Their arraignment is scheduled for Thursday, August 25, 2011 at 9:00 in Redwood City. After a consideration of all of the evidence, it was determined that no charges would be filed against employees of Gizmodo.
Hogan was the person who came into possession of the prototype iPhone in a Redwood City bar, with Hogan claiming that he had been handed the phone by another patron after Apple engineer Gray Powell left the phone on a bar stool as he left the establishment. Wallower has been said to have served as an intermediary who worked to shop the device to various tech sites before ultimately selling the iPhone to Gizmodo.
Last April, police officers entered Chen's apartment and seized a number of computers and other property thought to potentially be involved in the case. Controversy surrounded the seizure as Gizmodo and others claimed that the website and its employees should be protected under California laws shielding journalists from such actions as connected to their work. The search warrant was later withdrawn as Gizmodo agreed to cooperate with authorities and provide all relevant information pertaining to the investigation.