Authorities Withdraw Search Warrant in Gizmodo iPhone 4 Case [Updated]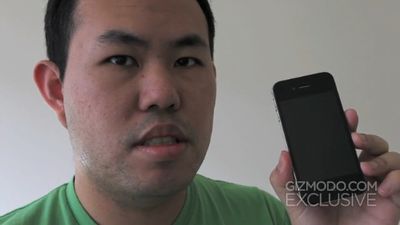 The Electronic Frontier Foundation (EFF)
reports
that the San Mateo County District Attorney's office has been granted a withdrawal of its controversial
search warrant
used to seize items from the home of
Gizmodo
editor Jason Chen in the wake of the site's
purchase of and publication of details on
an iPhone 4 prototype lost in a bar earlier this year.
As EFF repeatedly noted at the time, the warrant-backed search of Chen's home was illegal as it violated California Penal Code section 1524(g)'s prohibition against the issuance of warrants for "unpublished information obtained or prepared in gathering, receiving or processing of information for communication to the public."
As a result of the withdrawal, all information and equipment must be returned to Chen. This does not, however, mean that the potential case has been dismissed. In addition to evidence gathered through other means, the District Attorney's office could skirt around the questionably-issued search warrant and request a subpoena for access to the same items, but it is unclear whether it intends to do so.
Apple CEO Steve Jobs noted early last month that he had received advice from acquaintances urging him to "let it slide", but that his belief in the values of Apple compelled him to pursue the issue and report the iPhone's disappearance and subsequent resurfacing to the authorities.
Update: According to The Wall Street Journal, Gizmodo has agreed to cooperate with authorities, paving the way for withdrawal of the search warrant.
The San Mateo County judge overseeing the Gizmodo case on Friday ordered the search warrant to be withdrawn and the materials taken from Mr. Chen to be returned to him. Gawker Media Chief Operating Officer Gaby Darbyshire said Gizmodo has agreed voluntarily to give the district attorney materials that a court appointee "deems relevant to the case."
Chris Feasel, deputy district attorney for San Mateo County, said Friday that the investigation into Gizmodo is ongoing. "Mr. Chen and Gizmodo have agreed to cooperate with our investigation," he said.