Apple's 'iTunes Replay' Service Not Coming Soon, and No Netflix Competitor Either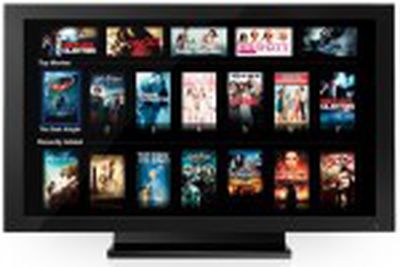 Apple's rumored iTunes Replay service is still "a ways off", CNet reports. According to the publication's sources, Apple has yet to sign the required cloud agreements for feature films with at least four of the top six film studios. Apple reportedly started pursuing these agreements earlier in the year, but sources say the negotiations "could drag on for months".
iTunes Replay was described as a service that would allow customers to redownload movies or even stream them to Macs or iOS devices. The recent availability of TV show redownloads through iCloud seemed to suggest that Apple could be close to a similar Movie offering. CNet reports, however, that movies are a different beast altogether.
One major reason is due to the "HBO window", which is the period of time in which HBO owns exclusive electronic distribution rights for movies from three of the top six studios. During this time, online retailers such as Apple, would be prevented from providing downloads or streaming of those particular movies. The entire industry may be held up with the same issues, so it seems there is an incentive to renegotiate these contracts. But, as said before, it will simply take more time.
CNet also debunks the supposed deals that Apple had in place to launch a Netflix competitor. According to the same industry sources, Apple does not have any deals in place to create a Netflix-like subscription service.