'iTunes Replay' to Allow Movie Redownloads and Streaming?
Back in 2009, AppleInsider reported that Apple was developing an on-demand video service that would allow users to stream their purchased iTunes movies and TV shows from Apple's servers for playback on personal devices. The service was called "iTunes Replay", and would eliminate the need to store large media files on your iPod or iPhone.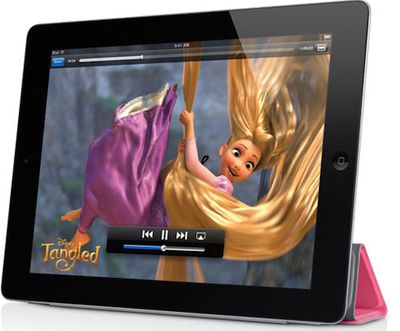 AppAdvice now claims that they have been able to confirm that Apple is about to finally launch this "iTunes Replay" service to customers.
In a nutshell, iTunes Replay is an extension to what Apple is already doing with iCloud and free re-downloads of previously purchased music. As Apple secures the remaining rights, TV Shows as well as Movies in iTunes will be given little arrow indicating whether they're "iTunes Replay eligible", that is, available to be downloaded subsequent times.
Apple has just recently started allowing users to re-download television shows to their Mac and iOS devices, and allowing Apple TV owners to stream previously purchased content. So, it's no stretch to believe that Apple might start allowing the same for movies.
AppAdvice indicates that there may be a re-download limit of 5 times for some content and they seem uncertain how streaming counts against this limit. Apple would certainly have had to renegotiate with content providers for this change in service, and may explain why it is only launching now.
In the weeks prior to WWDC, countless reports had suggested that Apple was in deep negotiations with Movie providers about offering a "digital locker" of streaming content. From May:
In the past several weeks, Apple executives have stepped up their attempts to convince some of the major Hollywood film studios to issue licenses that would enable Apple to store its customers' movies on the company's servers, two sources close to the negotiations told CNET. Apple began discussing a cloud service with the studios over a year ago.
When iCloud was officially announced, there was no mention of this sort of "digital locker" streaming service that had been so heavily rumored. It seems perhaps the negotiations for the service had not yet completed in time for a WWDC launch.