Apple Racing to Include Movies and TV Shows in iCloud Service?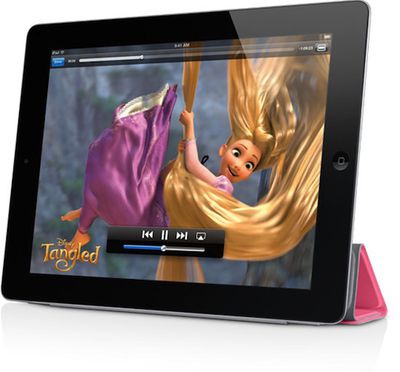 Earlier today, Apple announced that Steve Jobs will anchor the keynote at next week's Worldwide Developers Conference, also taking the unusual step of pre-announcing that Jobs will introduce the company's "iCloud" streaming service at the event.
While virtually all of the recent discussion about iCloud has been about Apple securing agreements with music labels and publishers to allow users to store their purchased songs on Apple's servers for streaming to a variety of devices, CNET reports that Apple may also be racing to secure agreements for movies and TV shows in time for the service's debut. The most specific information seems to be regarding movies:
In the past several weeks, Apple executives have stepped up their attempts to convince some of the major Hollywood film studios to issue licenses that would enable Apple to store its customers' movies on the company's servers, two sources close to the negotiations told CNET. Apple began discussing a cloud service with the studios over a year ago.
The report notes that talks with film studios are ongoing, but one stumbling block appears to be the "HBO window", an agreement between the cable channel and studios Warner Brothers, 20th Century Fox, and NBC Universal that requires those studios to temporarily stop sales and distribution of their content while it is being aired on HBO. Enforcement of such an agreement on cloud services may not be acceptable to Apple and its users who expect to be able to watch their content at any time.
The studios, led by Time Warner, do however seem to believe that cloud distribution is fundamentally different from other mechanisms and thus exempt from the HBO window, although it is unclear if the issue can be cleared up in time for next week's iCloud introduction. But even without such an agreement, Apple could launch the movie portion of the service with other major studios such as Disney, Paramount, and Sony that do not have blackout arrangements with HBO.
Information on potential TV content for iCloud seems to be based on speculation at this point, with the report pointing to Apple's existing "Multi-Pass" and "Season Pass" features that have allowed users to purchase bundles of content as foundation upon which a cloud-based service could be easily built, but it is unclear what the status of any discussions to that end might be.
Rumors of Apple looking to include movies and TV in a cloud-based service are not new, but sources have generally been silent about the negotiations as attention has focused on getting music deals done.