MacBook Supplies Tightening at Third-Party Retailers Ahead of Potential Refresh [Update: Mac Mini Too]
AppleInsider notes that MacBook supplies have become "severely constrained" at a number of third-party retailers, suggesting that Apple may be drawing down stocks ahead of a refresh.
Specifically, Amazon, MacConnection, On Sale and J&R are all out of stock. In addition, inventory of the entry-level portable is low at DataVision.

In addition, one of Europe's largest distributors is completely out of stock of the white MacBook, and lists no estimated time of arrival for new shipments. Sources indicated that this is unusual, but not necessarily a sign that the current model will be discontinued.
Shipping estimates for orders made through Apple's online stores around the world remain at "within 24 hours", suggesting that the shortages have not yet extended to Apple's own distribution channels. But shortages at third-party retailers are frequently the first indications of Apple preparing to release updated models.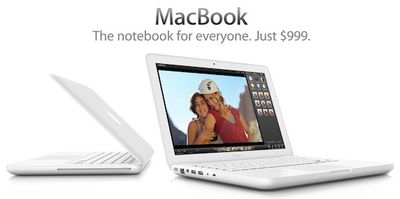 As noted in our Buyer's Guide, Apple is well overdue for a MacBook refresh as judged by its usual update cycle, having last updated the MacBook in May 2010.
Rumors of updated MacBooks have been essentially nonexistent, although the Machine will presumably make the shift to Intel's Sandy Bridge platform and include Thunderbolt support. And while no specific timeframe for an update has been offered, the line is clearly one of many including the MacBook Air, Mac Pro and Mac mini that are due for an update. Apple has been said to be holding new hardware launches until OS X Lion is ready, and so we may see a flood of new releases once the operating system debuts next month.
Update: AppleBitch reports that Best Buy's online store and Amazon UK are also currently out of stock of the Mac mini. While the shortages are not as widespread as seen with the MacBook, they could be early signs of a drawdown for that line as well, which was last updated in June 2010 with a new design.