Apple Updates Mac Mini with New Design, Faster Graphics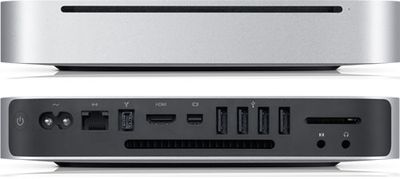 Apple has quietly
updated
the Mac mini with a
brand new design
.
- 2.4GHz or 2.66GHz Intel Core 2 Duo
- 1.4" thick Unibody enclosure
- NVIDIA GeForce 320M Graphics Card
- Built-in Power Supply
- HDMI port and Mini DisplayPort
- Removable bottom panel shown here:

The removable bottom panel gives you access to memory. Back ports include: Ethernet, FireWire 800, Four USB 2.0, SD card slot, Audio Line out, HDMI, Mini Displayport.
With all the improvements, the base price of the Mac mini has increased to $699, though that includes more hard drive space, faster graphics and the features listed above.