Apple Adds New Samsung Products to Infringement Lawsuit, Strengthens Assertions
Earlier this week, we noted that Apple had filed a response to Samsung's patent countersuit, calling a recent motion by Samsung to gain access to unreleased iOS hardware an "attempt to harass" and irrelevant to the case at hand. The filing came just ahead ahead of a deadline for Samsung to share its unreleased hardware with Apple.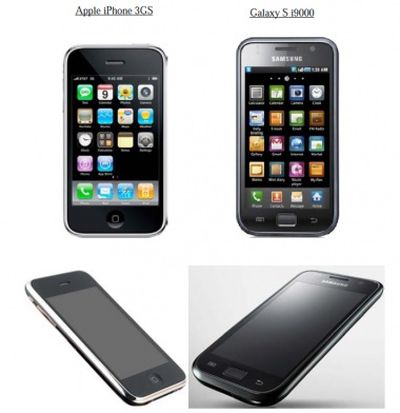 Apple yesterday made another move in the chess match, amending its complaint against Samsung to strengthen the language and to include a number of new Samsung models, including some of those set to be turned over to Apple today, as infringing products.
Many of the changes are designed to portray Samsung's alleged infringement as an incredibly outrageous act of copying. The original complaint already accused Samsung of "slavishly copying" Apple's designs. The amended one stresses that Samsung "has been even bolder" than other competitors emulating Apple's products and has created "products that blatantly imitate the appearance of Apple's products to capitalize on Apple's success."
In addition to the original 15 Samsung models cited in Apple's lawsuit, the following models have been added: Droid Charge, Exhibit 4G, Galaxy Ace, Galaxy Prevail, Galaxy S (i9000), Gravity, Infuse 4G, Nexus S 4G, Replenish, Sidekick, Galaxy Tab 10.1, and Galaxy S II. Apple has also tweaked some of the patent claims included in the lawsuit, removing a few assertions and adding other patents to the mix.
Apple's dispute with Samsung is being closely watched for a number of reasons, including Samsung's recent strong growth with the Android platform, Samsung's role as a prominent supplier for components of Apple's iOS devices, and the vociferousness of Apple's claims of outright copying by Samsung accompanied by numerous side-by-side comparisons in support of the claims.