Imagination Technologies Starts Licensing Next Gen iPad/iPhone GPU
Imagination Technologies, the company behind the iPhone and iPad's PowerVR graphic processor unit (GPU), has announced that six "key partners" have already selected their next generation PowerVR Series 6 GPU (codename: Rogue) for licensing. The partners include ST-Ericsson, Texas Instruments, MediaTek as well as three "yet to be announced" licensees.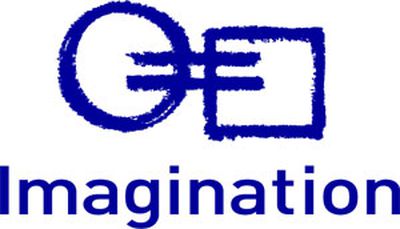 Apple has long used Imagination Technologies' GPUs to power their mobile devices and is likely one of the unnamed licensees. Besides being a major customer, Apple is also an investor in the company with ownership pegged at 9.5% back in 2009. The iPad 2 currently uses the PowerVR SGX543MP2 GPU. Combined with the A5 processor, Apple claimed the iPad 2 has 9x faster graphics than the original model. This upcoming GPU is said to deliver another significant performance boost for mobile graphics.
The press release is devoid of any hard details and offers just some vague promises of future performance.
The POWERVR Series6 GPU family, which delivers unrivalled GFLOPS per mm2 and per mW for all APIs, delivers not only a clear technology advantage and exceptional roadmap, driven by one of the largest teams of graphics engineers in the world, but also an extensive ecosystem of third party developers which has created hundreds of thousands of apps optimised for POWERVR enabled devices to date.
The new graphics processor will be backward compatible with the PowerVR SGX GPU which presently powers the iPad and iPhone, so will be an easy transition in future models.
A few numbers were detailed back in February during Mobile World Congress. According to a press release from ST-Ericsson, the Series 6 PowerVR chip will push over 350 million "real" polygons per second when used in their Nova A9600 SOC. That particular chip is said to be "sampling" in 2011.
Based on the usual lead time for these announcements, it seems unlikely we'll see these new GPUs in Apple's products until 2012 at the earliest. This more powerful graphics processor may help support the additional pixels of the rumored "Retina" display in the next iPad.