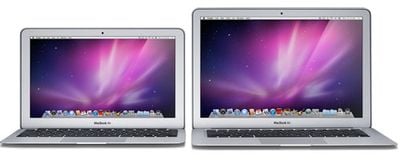 A brief
Reuters report
relays information from Taiwan's Economic Daily that claims that the new MacBook Air will go on sale in late June.
The paper seems to cite the same production numbers from an analyst report earlier this week, but adds the "late June" timeframe for launch.
The new Sandy Bridge-based MacBook Airs have been rumored to be coming in the June-July timeframe.