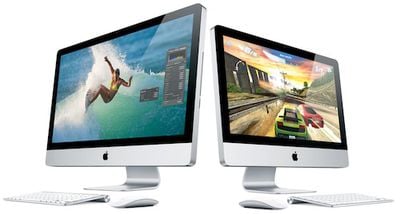 Apple today released iMac Graphic FW Update 2.0, a firmware update to addresses graphics issues on the company's latest iMac models.
About iMac Graphic FW Update 2.0

This firmware update fixes an issue that in rare cases may cause an iMac to hang during startup or waking from sleep.

Do not shut off the power on your iMac during this update. Loss of power could result in your iMac failing to start up.
Apple has also posted a support document noting that the update addresses issues arising as a white screen during startup or vertical lines on the screen while in use.
In certain circumstances, your iMac (Mid 2011) may become unresponsive on startup, with a white or gray background on the display. You may also notice vertical lines on the display while using your iMac.
iMac Graphic FW Update 2.0 weighs in at 699 KB and requires Mac OS X 10.6.7.