Apple Takes Control of iCloud.com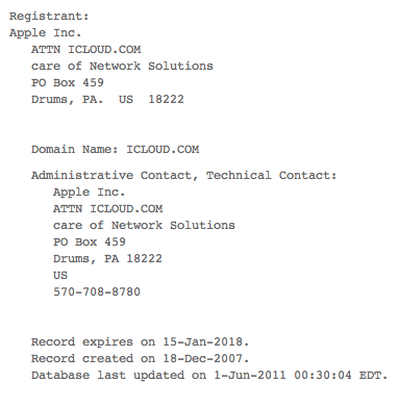 Apple has taken ownership of the domain iCloud.com. The domain was believed to have been sold to Apple for a price tag of $4.5 million. Prior to today, the whois domain registration listed Xcerion as the owner.
This change in domain registration information means Apple has control of the domain and will be able to redirect it to their own site. At present, iCloud.com still points to Xcerion's own service that has been renamed to CloudMe.com. Apple is also now listed as owner of iCloud.org as well.
Apple has already confirmed that they will be introducing "iCloud" at WWDC next week. Apple has started trademark registrations for iCloud and seems to be readying for its imminent launch.