Apple to Stream Video As Well as Music and TV from 'the Cloud'?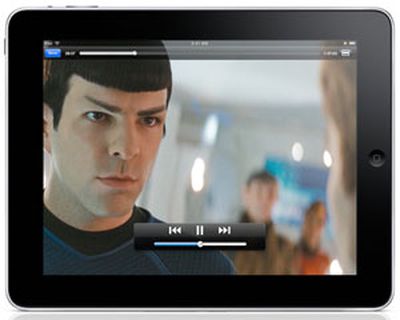 CNet reports that Apple's plans for cloud computing could go well beyond music. Apple is said to have been in negotiations with some of the major film studios to offer streaming video service to users.
Apple has told the studios that under the plan, iTunes users will access video from various Internet-connected devices. Apple would, of course, prefer that users access video from the iPad, the company's upcoming tablet computer, the sources said.
The move makes sense in light of the iPad device which offers a nice video consumption device, though without a lot of onboard storage, maxing out at 64GB. It seems Apple has lot of convincing to do, however, as movie studios are working hard to avoid locking their content into one particular platform. Movie studios would prefer content purchased on one device could also be used on other devices.
Apple has been making apparent moves into streaming content with the acquisition of LaLa media and their North Carolina data center, but previous rumors had focused primarily on music streaming.