Samsung Seemingly Unconcerned Over Apple Lawsuit, Hints Dispute Could Continue to Escalate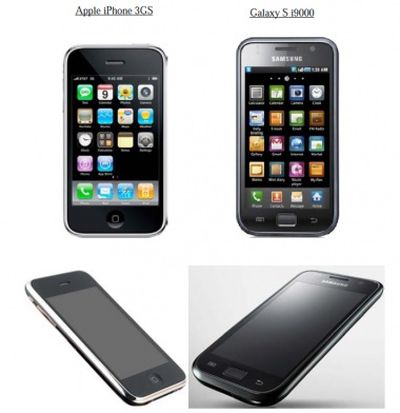 In an interview with The Wall Street Journal discussing Samsung's push to embrace Android for its future tablet products, Samsung's president of mobile communications J.K. Shin notes that the company is seemingly unconcerned over Apple's lawsuit alleging that Samsung has copied the design and technology of the iPhone and iPad with its products. Shin does note, however, that the dispute could continue to escalate, although he apparently has not elaborated on potential scenarios.
"We didn't copy Apple's design," Mr. Shin said. "We have used many similar designs over the past years and it [Apple's allegation] will not be legally problematic." He suggested the scale of the lawsuit could grow, though he didn't provide more details.
Apple last week was granted access to unreleased (albeit already announced) Samsung hardware as part of the discovery phase in which Apple's lawyers build the background for their case. In response, Samsung filed a motion requesting access to Apple's next-generation iPhone and iPad models, despite the fact that Apple has yet to even acknowledge that such devices exist.
Samsung and Apple are of course significant partners in the mobile industry, a relationship that makes the competition between the two firms in the marketplace and in the courtroom all the more interesting.