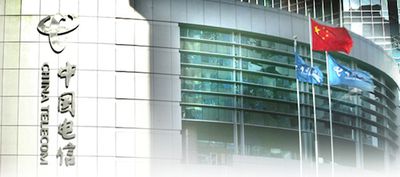 According to Reuters, China Telecom Chairman Wang Xiaochu has essentially confirmed that the carrier is in talks with Apple to offer the CDMA iPhone in that country. A deal could potentially be struck that would allow China Telecom to launch the iPhone after an exclusivity agreement between Apple and China Unicom runs out later this year.
"We're not denying that we're in touch with iPhone (Apple), but I cannot comment on the progress," Wang told reporters after a shareholders' meeting.
China Telecom had been rumored last October to be in talks with Apple as evidence increasingly pointed to the imminent launch of a CDMA iPhone. Soon after the CDMA iPhone launched on Verizon in the United States, the device was jailbroken and unlocked by China Telecom employees, who got the device running on their network.
News of progress on the China Telecom front comes just as Apple and China Mobile have reportedly reached an agreement on using that carrier's homegrown 4G standard (TD-LTE) in a future iPhone model. Consequently, it appears that the Apple may finally be making moves to broaden access to the iPhone in the huge Chinese market.