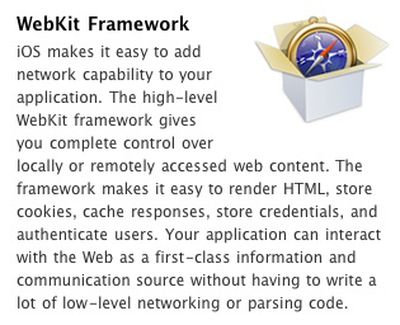 Late last week,
Daring Fireball
's John Gruber
helped draw some attention
to that fact that Apple had yet to release the source code for components of its iOS 4.3 WebKit implementation as required under the Lesser GNU Public License (LGPL) due to Apple's use of LGPL code in the project. Apple initially released iOS 4.3 on March 10th, and LGPL licensing requires that the source code be released simultaneously with the functional binaries.
As noted by TUAW, Apple has finally relented under the growing pressure and posted the required source code for JavaScriptCore and WebCore for all iOS versions through the latest iOS 4.3.3 pushed out last week.
Reports suggest that this is not the first time Apple has stalled in releasing source code required to be made public, although the company has a support system in place for open source code projects and its engineers have contributed to a number of such projects over the years.