Apple Gains Early Access to Intel's Z68 Chipset for New iMacs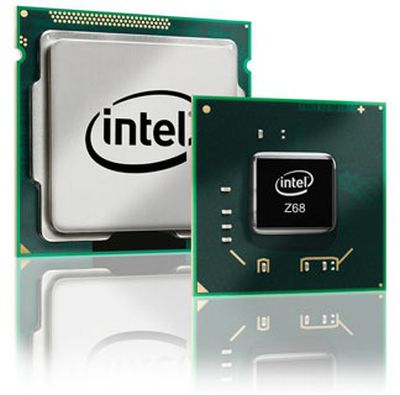 As
noted by tonymacx86
(
via 9 to 5 Mac
), iFixit's
teardown
of the new iMac released earlier this week reveals that the machine utilizes Intel's BD82Z68 platform controller. The inclusion is notable in part because the Z68 chipset is reportedly not set for public introduction until
next week
.
Apple use of the Z68 chipset marks yet another exclusive for the company, which has occasionally been granted early access to forthcoming chip components ahead of public unveilings and competitors' offerings.
The Z68 chipset is also notable because it supports SSD caching, a system that marries conventional hard drives to small solid-state drives (SSDs) to provide a seamless user experience with increased performance as the most frequently-accessed files are placed on the speedy SSD.
Apple of course offers SSD options in its iMacs, either as a replacement for or in addition to the traditional hard drive included as standard. The iMac's SSD, however, is a full 256 GB drive rather than the much smaller-capacity drives envisioned for SSD caching. And while Apple doesn't seem to be supporting true SSD caching in the new iMacs, the company achieves a similar but less seamless effect by installing the operating system and applications on the SSD while leaving the traditional hard drive for media on systems configured with both types of drives.
Intel is reportedly preparing to launch its own "Larsen Creek" line of SSDs with capacities around 20 GB and specifically designed to support seamless SSD caching when paired with a traditional hard drive and a compatible chipset such as the Z68. It is unclear if Apple will be looking to incorporate such systems in future hardware, but the company is clearly interested in pursing SSD technology for its performance benefits.