Intel's Z68 Chipset to Bring SSD Caching to Sandy Bridge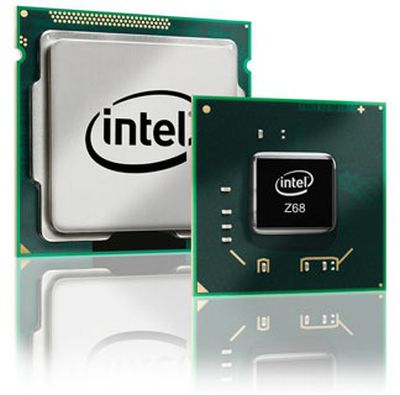 VR-Zone reports
(
via Hardmac
) that Intel has begun production of its new "Z68" chipset for Sandy Bridge-based processors, with availability set for May. Most notably in light of rumors regarding the new MacBook Pro that failed to materialize, the Z68 chipset will support Intel's Rapid Storage Technology SSD caching.
Interestingly, Intel has also started production of their Z68 chipset this week along with other Cougar Point SKUs like H61 and Q65. All of them are based on the new B3 stepping therefore the SATA port 2-5 issue is fixed before they hit the market. Judging from the specs, it seems Intel has catered Z68 specially for enthusiasts which allows better processor overclocking, discrete graphics support and SSD caching capability.
SSD caching marries a conventional hard drive to a relatively small solid-state drive (SSD), with the most frequently-accessed data automatically placed on the SSD for fast access while the two drives appear to users simply as a single drive. The functionality serves to bring users much of the speed benefit of SSDs but with the storage capacity and lower cost of traditional hard drives.

Several rumors in the days leading up to last week's MacBook Pro refresh
claimed
that the updated models would offer a dedicated SSD to host the operating system and other essential files. The claims did not, however, come to fruition.
Update: To be clear, the Z68 chipset is for desktop implementations.