White iPhone 4 Sales Officially Begin [Updated]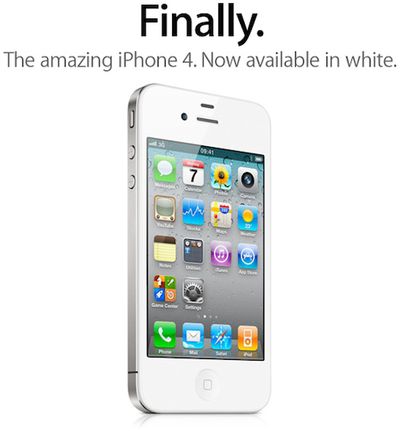 As
announced
, Apple has begun selling the white iPhone 4 in Eastern Hemisphere and European countries as those markets roll around to April 28th. The U.S. and Canada should follow suit in just a few hours as clocks tick over to the new day. While the company is advertising availability on the front pages of its sites in countries where the clock has past midnight, online orders do not yet appear to be available, although third-party retail outlets appear to be free to open their doors.
Even prior to the official release, the white iPhone 4 was making its way into the hands of select customers as certain retail stores initiated early sales of the device.
Steve Jobs and Phil Schiller also conducted a telephone interview with All Things Digital earlier today in which they touched on some of the challenges the company faced in bringing the white iPhone 4 market a full ten months behind schedule.
Update: Video of the white iPhone 4 officially going on sale in Hong Kong.