Steve Jobs and Phil Schiller on White iPhone 4 Delays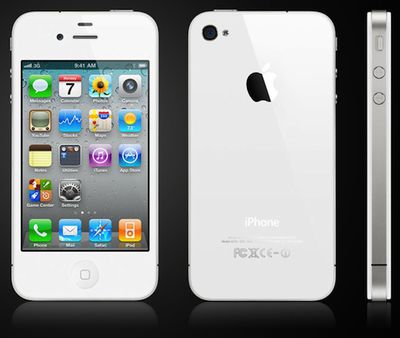 In a companion piece to the
earlier article
highlighting Apple CEO Steve Jobs' interview regarding location tracking issues,
All Things Digital
turns the spotlight to the white iPhone 4,
sharing comments
from Jobs and Apple marketing boss Phil Schiller regarding the difficulties in bringing the product to market.
"It was challenging," Apple senior vice president Phil Schiller said during a joint interview with CEO Steve Jobs on Wednesday. "It's not as simple as making something white. There's a lot more that goes into both the material science of it - how it holds up over time... but also in how it all works with the sensors."
Schiller noted that the company thought it had all of the issues in hand when it introduced the iPhone 4 last year, but it obviously took a lot more work than expected to obtain the quality finished product the company demanded.
Jobs reported that the company's experience with the white iPhone 4 has benefited the company in a number of ways, most obviously bringing some of the lessons learned during the development process to other product lines such as the iPad, where the second-generation device shipped in both black and white from day one.
The white iPhone 4 finally goes on sale tomorrow, although some retail outlets around the world have been letting units out to customers early.