Photo of 'iPhone 4S' with Larger Screen?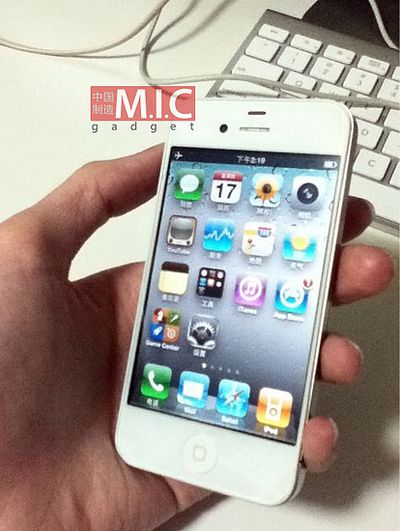 MIC Gadget posts
a photo of what they claim could represent the "iPhone 4S". The image shows what looks like a while iPhone 4 but with a slightly larger display.
Man, we dont know if this is real, but at least we can see that it has a larger display and edge-to-edge glass. Maybe its a mockup, but we are sure that its not an iPhone 4.
They offer no explanation as to how they obtained the images and don't seem that confident in the authenticity of the images. The images could obviously be easily doctored.
They also provide a comparison photo between the current iPhone 4 and the larger screen, but this time on just the screen part, not a full device:

The new screen part, however, lines up closely to the design drawings documents that were leaked in the past, which may offer some possible validity to the images.

Another recent
rumor
claimed the iPhone 5 would carry a 3.7-inch display, but we've since heard that report is inaccurate -- at least for the upcoming iPhone 5.