MICGadget
By MacRumors Staff
MICGadget Articles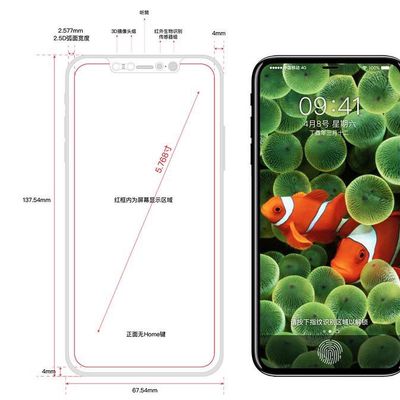 A Chinese tech blog bucked the iPhone rumor trend today by claiming it had received insider information from the Apple supply chain that Apple will release two iPhone models this year rather than the expected three. Micgadget.com posted the rumor in the early hours of Tuesday, citing "some [of] our friends from Foxconn" who apparently "confirmed" that Hon Hai had received an order for two...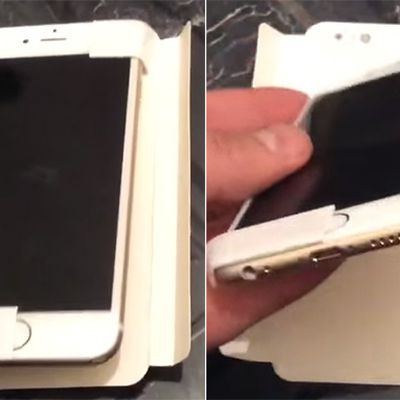 A number of tech blogs have shared a video from Chinese website M.I.C. Gadget that claims to provide the first real look at Apple's next-generation 4-inch iPhone, but there are some clues to suggest the mystery smartphone may simply be a regular 4.7-inch iPhone 6 or iPhone 6s. First and foremost, the distance between the speaker grille, pentalobe screws, Lightning connector, headphone jack...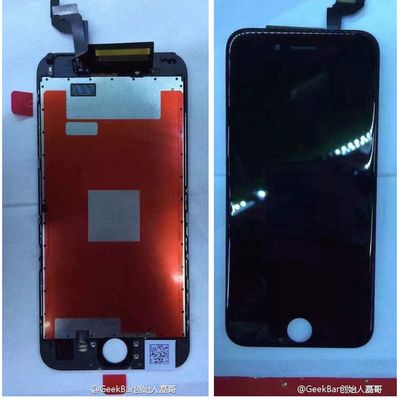 Chinese phone repair company GeekBar has shared a series of three photos today (via Nowhereelse.fr) showing what is claimed to be a display assembly for the upcoming "iPhone 6s". While the photos do not confirm that the device will be equipped with Force Touch sensing as has been rumored, they do appear slightly different from the corresponding parts for the iPhone 6. Meanwhile, M.I.C...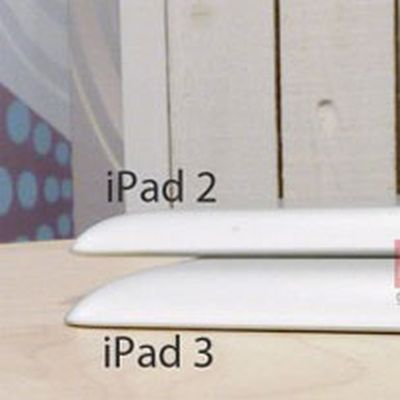 MICGadget posts a roundup of circulating iPad 3 rumors, and also includes a few better side-by-side shots of what is believed to be the new iPad 3 back enclosure and the iPad 2 one. Seen on top of each other, the iPad 3 does appear to have a more gradual taper to the edges than the iPad 2. The difference in size, however, is said to be minimal but seems exaggerated in this shot above due to ...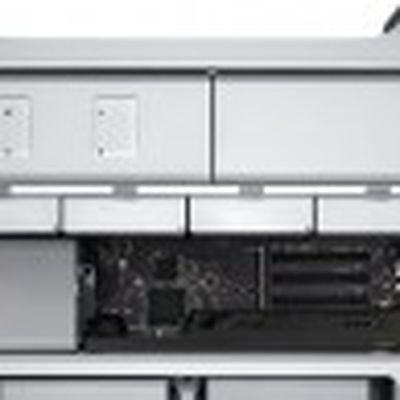 M.I.C gadget reports that it has received information from sources indicating that Apple is "close to finally updating" its aging Mac Pro line. As we detailed in a report last month, the window for a potential Mac Pro update is approaching as Intel prepares to launch its Sandy Bridge E Xeon processors and AMD is pushing out its new "Tahiti" family of graphics cards. But M.I.C gadget reports...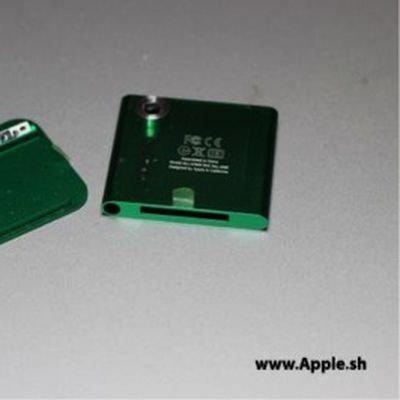 Earlier today, we reported on new photos of an iPod nano casing that appears to support a rear-facing camera. With similar photos having shown up in the past, it was unclear whether Apple was still pursuing the design for a future iPod nano. M.I.C gadget now weighs in with claims that the pictured device is in fact a two-month old prototype but that Apple has been having difficulties with...

MIC Gadget posts a photo of what they claim could represent the "iPhone 4S". The image shows what looks like a while iPhone 4 but with a slightly larger display. Man, we dont know if this is real, but at least we can see that it has a larger display and edge-to-edge glass. Maybe its a mockup, but we are sure that its not an iPhone 4.They offer no explanation as to how they obtained the images...

Earlier today photos of a possible prototype 64GB iPhone were posted to M.I.C gadget. At the time, the site wasn't sure if the prototype was real or if it was a clever counterfeit. M.I.C gadget has since gotten access to the device and believes it to be real: Apparently, this 64GB iPhone 4 is not for sale in grey markets of Hong Kong. The owner of this engineered prototype told us that he...

MIC Gadget reports that an "engineering prototype" of a 64GB iPhone is being sold on the grey market in Hong Kong. According to Unwire.hk, this suspicious 64GB model has started selling in Sin Tak, the greatest grey market in Hong Kong, and the sellers claimed that these are engineered models and available in small quantity. The back of the units are labeled with "XXGB" (like previous...