Intel to Speed Thunderbolt Deployment With Developer Kits Set for Release This Quarter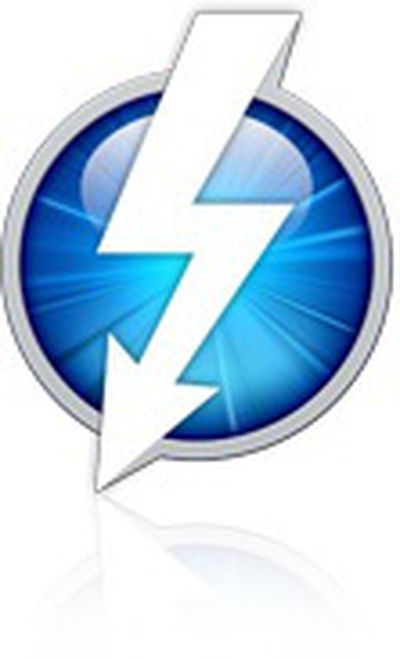 IDG News reports that Intel has announced that it will release developer kits for Thunderbolt, its new high-speed data connection standard, sometime this quarter, accelerating deployment of the standard that so far has been limited to Apple's new MacBook Pro and a small handful of peripherals companies.
Intel is already working with some partners to develop products as it tries to build out an ecosystem around the interconnect. LaCie and Western Digital have already demonstrated portable storage products, but are not yet selling devices. Companies including Canon have announced support for Thunderbolt, and products from AJA, BlackMagic, Matrox and Sonnet are being shown at the NAB trade show, which is going on in Las Vegas through April 14.
According to the report, Sony is also firmly behind the standard but has yet to announce plans for bringing it to its products. Other computer manufacturers such as HP are continuing to evaluate Thunderbolt before committing to it.
High-speed data transfer protocols such as Thunderbolt are of course key for moving large files quickly, meaning that the standard will likely play an integral role as power users gear up with the latest hardware and look to deploy such cutting edge software as Apple's forthcoming Final Cut Pro X.