iPhone 5 to Launch at End of June?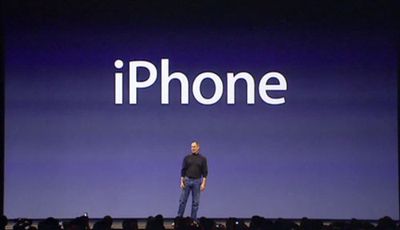 According to Korean site
ETNews.co.kr
, Apple is planning on releasing the iPhone 5 during the 4th week of June. Multiple reports have already
revealed
that Apple will not be introducing the iPhone 5 during the Worldwide Developer's Conference scheduled for June 6th. Instead, WWDC is said to be focusing on software only.
ETNews, however, claims that the news of a late June iPhone 5 release comes with confirmation that Korean providers SK Telecom and KT will be amongst the first carriers to offer the new iPhone
iPhone 5, the next model of iPhone 4, will be released on the coming 4th week of June. In the midst of the iPhone 5 postponement rumors, Apple has confirmed that iPhone 5 will be released as planned and it will be released simultaneously in Korea through SK Telecom and KT.
Instead of a WWDC launch, Apple is expected to hold a special media event featuring Steve Jobs himself.
The sourcing of the article is a little suspect, as it appears to be attributing the information to Apple, itself. It also contradicts the "fall" timeframe that has been previously proposed for the next iPhone release. Mobile carriers, however, have been a source of some early release information, as new phones launches must be coordinated. In 2008, Telecom Italia's executive VP of technology revealed the timeframe of the 3G iPhone. Finally worth noting is that the story was also posted to etnews.co.uk on April 1st, though there is no indication that it was meant as an April Fools joke. We've contacted the author but have not yet received a reply.