Apple Already Nearing Golden Master Candidate Versions of Mac OS X Lion?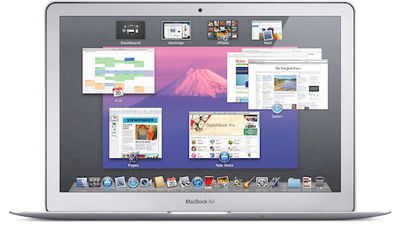 TechCrunch reports
that Apple is preparing to seed the first golden master candidate version of Mac OS X Lion to developers. While Apple may yet issue several such candidates before reaching the final version to be released to consumers, the candidate designation would suggest that Apple has essentially completed development on the new operating system version and will simply be fixing bugs that crop up at the last minute during the testing process.
Specifically, Apple is gearing up to deploy an OS X Lion update to developers that they may be classifying as the "GM1" release, we've heard. "GM" or "Golden Master" is a title reserved for software that is complete. But from what we've heard, this is only the initial Golden Master candidate. In other words, don't get too excited just yet.
Apple first previewed Mac OS X Lion at its "Back to the Mac" media event in October, and the company released a developer preview version just over a month ago. The company has stated that it plans to release Mac OS X Lion this "summer", and TechCrunch's report suggests that the launch could occur relatively early in that timeframe following a formal introduction at Apple's annual Worldwide Developers Conference.