Apple to Launch a White iPad 2?
Apple is holding its iPad media event in just a couple of days. The rumors to date have been relatively modest for the iPad upgrade. The general consensus seems to be that the new iPad will be thinner, faster, and with improved (but not Retina display).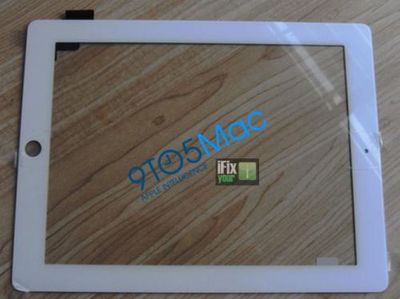 If the
latest Chinese iPad parts
are to believed from iFixyouri/9to5, then Apple may be considering creating a white iPad 2 as well. The shown bezel does include a hole for a front-facing camera that is a widely expected feature of the iPad 2. The white coloring, however, has been a big issue for Apple with the iPhone 4. While they originally announced a white iPhone 4, they have yet to deliver it to customers. Rumors have suggested that Apple has had problems with the white paint process for the iPhone 4, so it's not clear if the materials or issues would be the same for the next iPad.
Apple's iPad-focused media event takes place on Wednesday, March 2nd in San Francisco. There are typically last minute rumors and leaks in the days leading into the final event. iPad 2 availability is expected shortly after the announcement, though we've heard no word of shipments targeted for Wednesday, so same day availability seems unlikely.