iPhone Nano Concept Photo?
It seems the "iPhone Nano" is the rumor that is going take the spotlight ahead of this year's Macworld, and while MacRumors is publishing these photos and rumors, we have some serious doubts about the likelihood of such a device. These doubts are based both in the quality of the sources as well as the practicality of introducing a new form factor to the iPhone/iPod Touch platform.
This image, which was submitted anonymously, provides a glance at what the rumored iPhone nano may look like. The images appear consistent with previously released case designs for the rumored device.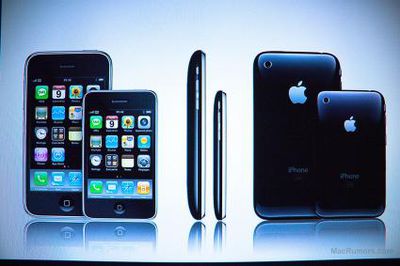 At this point, we have no reason to believe this photo is real and are labeling it a "concept" design for the sake of discussion and debate. (
Full size
version of image.)