Steve Wozniak: White iPhone 4 Issues Due to Paint, Release Coming Soon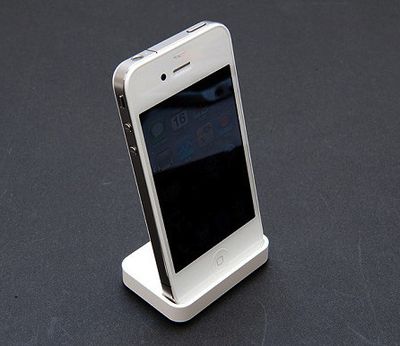 As
noted by VentureBeat
, Apple co-founder Steve Wozniak reported last night during an
appearance
on
The Engadget Show
that delays for the white iPhone 4 are in fact due to issues with the paint allowing light to leak in and affect camera performance as had been
previously rumored
. Wozniak also reported that the issues have been solved and that a release for the device should be expected in the near future.
While Wozniak continues to receive a small salary from Apple and obviously has some connections with the company, he is not involved in Apple's day-to-day affairs and does not officially speak for the company. Consequently, he has been known to offer imprecise statements or speculation in the past, although he would appear to have greater access to information than most independent observers.
The white iPhone 4 has been in the public view in recent weeks as Apple's most recent target date of "spring" for the release approaches and evidence of the device has been appearing in databases of a number of carriers and retailers. The issues with the paint have reportedly been solved with a new painting process developed by a small Japanese company.