New Painting Process Solving White iPhone 4 Problems?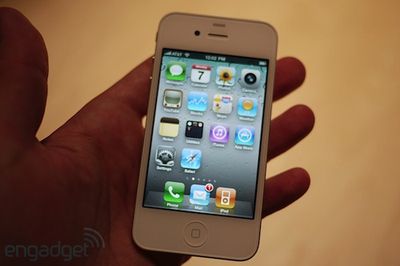 With
rumors swirling
that a launch for the white iPhone 4 could finally occur in the near future, questions have been raised about what Apple has done to finally enable the company to possibly begin shipping the device to consumers. While Apple has not officially acknowledged the reasons for the delay, rumors have suggested that
problems with the paint
being used leading to light leaking through the painted surfaces have been pegged as the issue.
According to Mac Otakara (via iLounge), a small Japanese company has developed a process for controlling the uniform application of white paint to the iPhone 4, resulting in acceptable units coming off the assembly lines.
According to a source, specified printing white color for iPhone 4 brings poor yield and then huge number of defective products. This is the reason of disturbing to start manufacturing, a source said.
To solve this problem, a Japanese company developed miracle painting material which is able to be set thickness of painting layer.
Making no mention of the original report, AppleInsider has offered nearly identical information, and it is thus unclear whether that site's information is based on separate sources or the same sources or even the same report.