CES 2011: iHome Airplay Speaker, Eye-Fi Direct, Fling Game Controller
The 2011 Consumer Electronics Show officially kicks off this week, and the press releases and events have started. Here are a few interesting Apple-related products that have already appeared. We'll provide limited CES coverage over the week.
iHome Airplay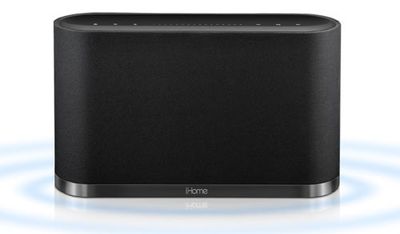 iHome Audio
has unleashed
more information
about their iW1 AirPlay wireless speaker system. The wireless speaker supports Apple's
AirPlay
technology to stream music throughout the house from iTunes.
Using AirPlay, users can wirelessly stream music from iTunes, iPhone, iPad or iPod touch over Wi-Fi to the iHome iW1 speaker system and enjoy music in any room of the house. AirPlay requires iTunes 10.1 or later and iPhone, iPad, or iPod touch with iOS 4.2 or later.
The iW1 comes with a rechargeable Lithium Ion battery, allowing you to place it anywhere in the house. Multiple speakers are supported to play music in several locations and it also doubles as an iPhone dock that allows local playback.
Eye-Fi Direct Mode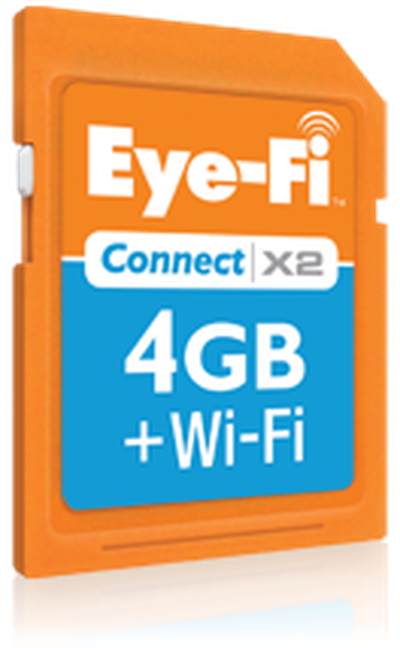 Eye-Fi
announced
an upcoming "Direct Mode" for their Wi-Fi enabled storage cards that will allow you to transfer photos directly from your camera to your mobile device.
With Direct Mode, photos taken with your digital camera can immediately be sent to your smartphone or tablet. They can be viewed, used with myriad apps on the device, or uploaded and shared.
Eye-Fi cards are regular SD cards that fit into your digital camera, but also incorporates Wi-Fi to transfer your photos to your computer. The Direct Mode will presumably bring this support to wirelessly send photos to your iPhone or iPad in realtime rather than to your computer.
Fling Game Controller for iPad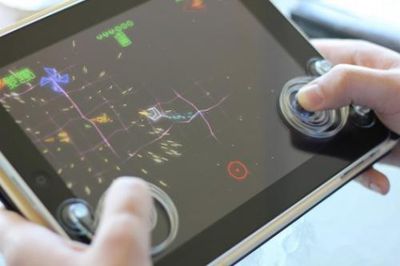 TenOneDesign
announced their
game controller
accessory for the iPad that allows you to place an analog stick directly on the screen.
TouchArcade
took a first look at the device:
The Fling is a cleverly designed device with two suction cups on one side connected to a plastic ring. Inside of the plastic ring is a spiral that suspends an electrically conductive joystick in the center. This spiral works like a spring, always returning the joystick to the center, and providing more resistance the closer you get to the edge of the plastic ring.
....
If you're playing a game with floating virtual joysticks like most dual stick shooters, all you've got to do is position it wherever is most comfortable to you, press down both suction cups, and you're ready to roll.
Fling is expected to ship in late January and costs $24.95 for one, and $38.00 for a two-pack.