'Advertising Age' Names Apple 'Marketer of the Decade'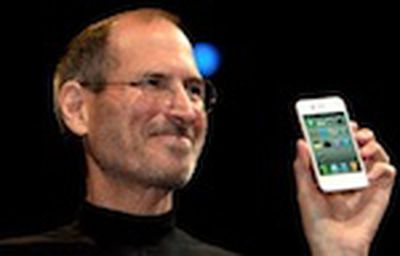 Advertising Age today announced that it has selected Apple as its "Marketer of the Decade", removing the company from the running for its annual "Marketer of the Year" award to present it with a first-ever award recognizing Apple's prominence over the last ten years.
It seems fitting: Apple kicked off the aughts in 2001 with the iPod, an electronic device that went on to disrupt and forever change the music industry; then mid-decade it dropped the iPhone, a mobile device that changed the mobile-phone industry and added the word "apps" to the English vocabulary; and finally, in 2010 it debuted the iPad, a computing device with the potential to disrupt the media, publishing, entertainment and computing industries.
Yes, it has been a golden decade for Apple. And while one can certainly argue that its influence has been overstated -- it is No. 56 on the list of Fortune 500 by revenue -- Apple's influence on business models across industries from music and computing to entertainment and advertising, along with its impact on popular culture, media and, of course, marketing, has been indelible.
The report points to Apple's high-profile advertising campaigns over the years, from the "Switch" and "Mac vs. PC" ads for Mac to the dancing silhouette iPod ads and the latest iPad commercials, as examples of the company's instant recognizability in the industry.
From the brand loyalty shown by the company's customers to the money invested by Apple into its retail store initiative, Apple's "golden decade" has seen the company's marketing prowess help drive it to #56 on the list of Fortune 500 by revenue.
Apple won a nearly-identical award last December from AdweekMedia, which also broke its rankings down into a number of other categories and where Apple took home the lion's share of top honors.