New MobileMe Calendar Officially Launched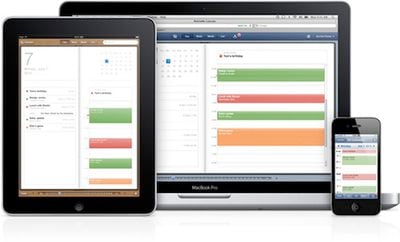 Apple's revamped MobileMe Calendar web application, which
debuted
as a beta version in early July, has
officially exited
the beta stage, with availability now rolling out to all MobileMe customers.
The new MobileMe Calendar is now out of beta and available to all members. We'd like to thank everyone who took part in the beta for helping to make this the best MobileMe Calendar yet.
The announcement highlights several new features of MobileMe Calendar, including push and syncing improvements for iOS devices, calendar sharing and publishing, event invitations with RSVPs, and the overhauled web interface.
Back in June, Apple launched a revamped MobileMe Mail interface, as well as a more general overhaul of the online MobileMe experience.