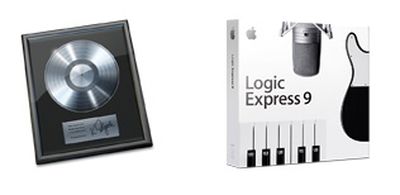 Apple today released a pair of updates for its Logic audio workstation software packages, bringing improved compatibility with Apple's new Mac Pros and several other enhancements.
Logic Pro 9.1.2
(193.01 MB) and
Logic Express 9.1.2
(139.67 MB) each require Mac OS X 10.5.8 or later.
Issues addressed with 9.1.2 include:
- Improved compatibility with 6 and 12-core Mac Pro systems
- Support for iOS control surface apps that utilize the OSC protocol
- REX files now supported in 64-bit mode
- Improved compatibility with select Audio Unit plug-ins
Full details on the changes included in the updates are available in the release notes for Logic Pro and Logic Express.