Analyst Claims 3 Million CDMA iPhones Set for December Manufacturing Run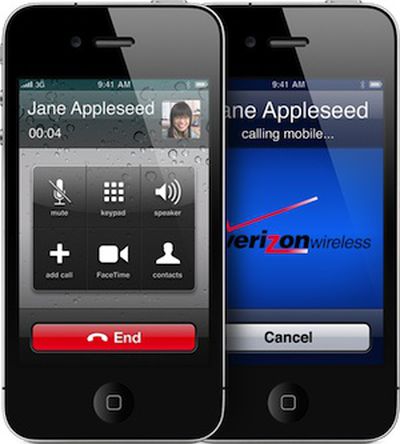 AppleInsider reports
on a research note from Susquehanna Financial Group analyst Jeffrey Fidacaro, who claims that checks with Apple's suppliers indicate that the company is gearing up for an initial production run of 3 million CDMA iPhones in December of this year. The assertion concurs with a
report
from last month claiming that Apple had ordered CDMA chips for just such a December production run.
The CDMA phones would allow Apple to extend the iPhone to carriers such as Verizon in the United States that run on the alternative cellular technology to the GSM standard used by all of the company's existing iPhone partners. Reports have claimed that Apple is looking to launch a Verizon iPhone in January 2011.
Analyst Jeffrey Fidacaro with Susquehanna Financial Group said in a note to investors on Wednesday that checks with overseas suppliers indicated Apple is prepared to build 3 million CDMA iPhones in December, keeping the device on track for an early 2011 launch. That would put total GSM and CDMA iPhone production for the quarter at between 21 million and 22 million.
Fidacaro also weighed in on Apple's production for several other products this quarter, including the iPad, MacBook, iPod, and new Apple TV. According to Fidacaro, Apple will likely see production of 7 million iPads this quarter, shipping about 4.75 million of them to customers while the rest are used to fill sales channels that have remained essentially empty as company has struggled to meet demand.
MacBook production rates are said to be above 3 million units for the quarter, which seems rather high considering that Apple sold just under 2.5 million units of all of its portable computers last quarter. While Apple did see 29% quarter-to-quarter growth in portables during the same time last year, which would result in 3.2 million portables sold this quarter if the performance was repeated, only a fraction of those sales would be MacBooks. It is possible, however, that Fidacaro's "MacBook" reference was meant to imply the entire line of portables.
The report also shares expectations of a record 11.6 million iPhones sold during the quarter, along with production of 12 million iPods, although some of that will also be dedicated to channel fill of the new models. Finally, the report claims production of several hundred thousand units of the new Apple TV at launch, increasing to a million in December.