Apple Confirms No Software Update for Original Apple TV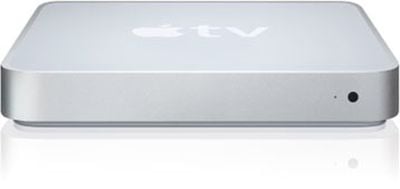 Included in a
nice overview
of Apple's new iPods and Apple TV from
Ars Technica
is confirmation that users of Apple's earlier Apple TV models will not be receiving a software upgrade to enable Netflix streaming and other software features of the revamped model. Users of the older models will, however, continue to be able to purchase content, as opposed to the rental-only model for the new version, which lacks significant onboard storage.
Additionally, there will be no software update to bring the new features to older Apple TVs. Older Apple TVs will continue to work as they have been working up to this point, and they will continue to be able to purchase movies and TV shows even though the new Apple TV is rental-only.
Apple first offered a sneak peak of the Apple TV, then known by its code-name of "iTV", in September 2006. The device was officially announced at Macworld San Francisco in January 2007, and began shipping as a 40 GB model in March 2007 with a 160 GB model following just two months later. The hardware had remained unchanged since that time aside from the discontinuation of the 40 GB model in September 2009, although Apple has offered several software updates over the years to increase the functionality of the device.