Next-Generation iPod Nano to Maintain Price Range, Ship Later?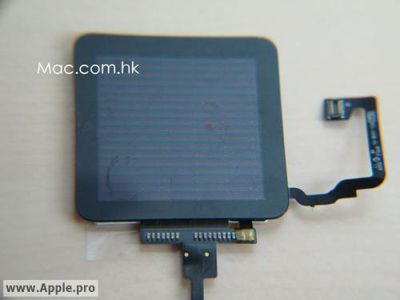 3 cm x 3 cm touch screen expected to be used in new iPod nano
AppleInsider reports
that it has received information claiming that Apple's next-generation iPod nano,
rumored
to carry a smaller form factor and touch screen, will maintain the existing price range for the line. And despite the significant decrease in size, pricing at current iPod nano levels of $149 for 8 GB and $179 for 16 GB will leave the door open for Apple's diminutive iPod shuffle to continue to exist at its much lower price point.
Sixth-generation iPod nanos on deck for an introduction by Apple on Wednesday will reportedly be priced in-line with existing models and will not replace the company's other diminutive media player, the iPod shuffle.
Although the new nano, built around a 1.7-inch display, is expected to sport similar dimensions to the second-generation clip-on iPod shuffle, people familiar with Apple's plans say the company will continue to market its button-less iPod shuffle as an entry-level player.
In addition, the report's sources claim that while the new iPod nano will be introduced at tomorrow media event, it will not begin shipping immediately. No information on when shipments are expected to begin has been divulged.