Claimed Next-Generation iPod Nano Cases Offer Hints at Device's Physical Features
With Apple's media event just two days away, iPod rumors are swinging into high gear. Rumors of a smaller iPod nano kicked off late last week and have been quickly followed by a flurry purported case leaks and additional claims supporting the belief. 9 to 5 Mac and AppleInsider share some additional cases and screen protectors that have popped up on Asian e-commerce sites with claims that they are for a forthcoming iPod nano model.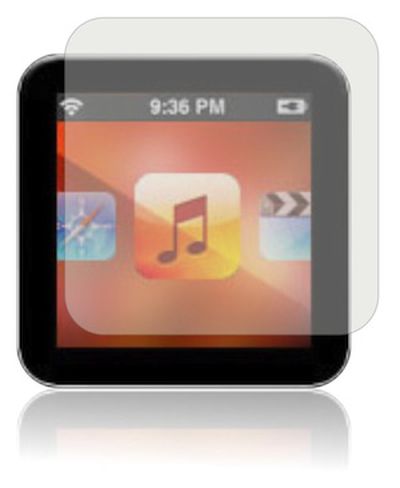 Mockup of next-generation iPod nano - almost certainly a speculative design concept
One of the new case leaks offers enough detail that we can begin to guess at some of the physical features of the next-generation iPod nano. A long slot on the edge of case certainly appears to be designed to accommodate Apple's 30-pin dock connector, which has been claimed to be included on the new device. An elongated hole on the opposite edge likely represents an on/off or hold switch as found on several previous and current iPod models.

Speculative identification of next-generation iPod nano physical features
The remaining three holes visible on the claimed iPod nano case are less obvious in their functionality, but one (possibly the one next to the dock connector) is certain to be a headphone jack. The remaining pair of holes in close proximity along the opposite edge could accommodate physical volume buttons similar to those found on the iPhone 4, although that conclusion is the most speculative of the identifications.
Finally, all of the purported cases contain either a completely open back or an open slot on the rear of the case, a feature that is rumored to accommodate a clip as was found on earlier-generation iPod shuffle models.