More Details on Next iPod Touch and Nano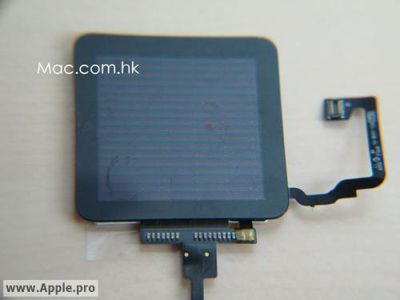 Previously leaked touch screen part
iLounge provides
some more details about the upcoming iPod Touch and iPod Nano revisions coming from Apple next week. According to the site, the iPod Touch will contain a back-side camera, microphone and a new shape to the back.
Think of the top of a MacBook Pro, only smaller, which is to say flat rather than curved at the centercloser to the look of the first-generation iPod touchs back, only with modifications.
In addition, iLounge is also hearing that the small touchscreen device that we've been seeing hints of will be thought of as an iPod Nano rather than a Shuffle -- though iLounge admits "it doesn't make much sense" to them at this point.
Apple will be hosting a media event at 10 am Pacific time on September 1st.