Apple With Modest Expectations for 'iTV' and TV Show Rentals?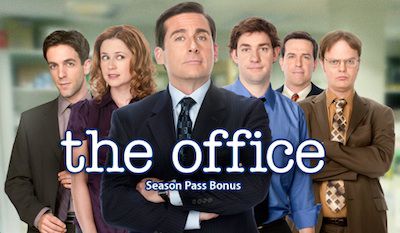 Bloomberg Businessweek
's Peter Burrows writes a
follow-up
to his earlier report disclosing Apple's plans to announced
99-cent TV show rentals
alongside a revamped Apple TV and updated iPod touch at a
September 7th media event
. The new piece focuses on Apple's ambitions with the video rental service, which Burrows notes is not expected to be a game-changer in the same sense that the iPod and iPhone remade their markets.
My sense is that Apple doesn't plan to overplay its hand, by making too much of this mobile TV opportunity. This isn't another "revolution" in the making. Even if Apple wanted to try for that, studios have all but nullified the possibility by refusing to let Apple sell subscriptions to your favorite shows, to be watched whenever and as many times as you like.
According to Burrows' source, Apple will primarily pitch the video rental service for "catch-up viewing", allowing users to watch episodes of their favorite series they may have missed or to try out shows recommended by friends.
And despite the rumored $99 price tag for the new Apple TV or "iTV", even Apple CEO Steve Jobs himself is reportedly holding only modest expectations for the device's sales potential.
Even with the refresh, Jobs isn't convinced the new version will be a mainstream hit, says the person familiar with Apple's plans. Most consumers aren't ready to cut the cord to their cable company, or put up with the tech-nastics required to stream content from the iTunes collection on their PC to their living room big-screen TV. In other words, it's a product that at best will delight some of the "hobbyists" that have always been interested in the product.
Rumors of a TV show rental service from Apple surfaced early last month as an alternative to the company's original plan to work with the networks to offer a monthly subscription package.