iPhone 4 Unlocking Tool Now Available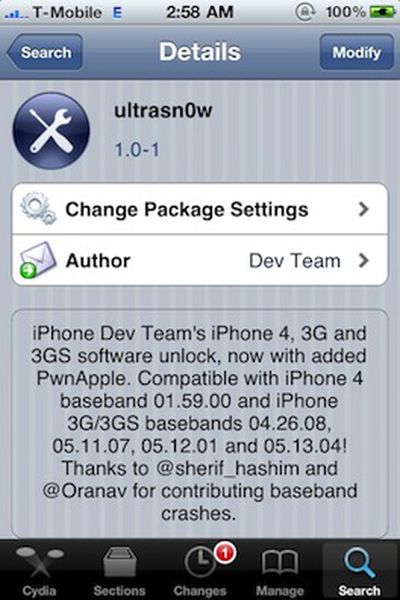 The first
iPhone 4 unlocking tool
has been released. Version 1.0-1 of
ultrasn0w
provides iPhone 4, 3G and 3GS owners the ability to carrier unlock their iPhone to work across multiple providers.
While in some countries customers may be able to buy unlocked iPhones, most iPhones come locked to the specific mobile carrier. The process of "unlocking" the iPhone allows you to use the same phone across other GSM mobile phone carriers. In the U.S., however, options for alternative carriers are limited as T-Mobile is the only other GSM-based carrier and they do not even support the iPhone's 3G data network. In order to unlock your iPhone, you must first be Jailbroken.
Users should, of course, proceed at their own risk, as none of these procedures are sanctioned by Apple who warns that any issues caused by these procedures could violate your warranty.