Apple Scaling Back Near-Term Plans for Cloud-Based iTunes?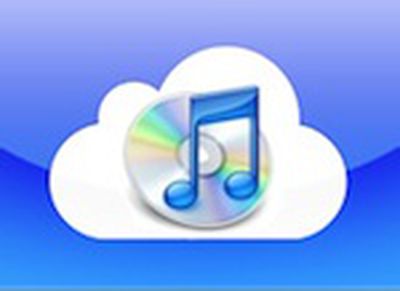 CNET reports that Apple may be scaling back its initial plans for cloud-based iTunes offerings as it continues to struggle to reach agreements with record labels to allow users to stream their iTunes content from Apple's servers to a variety of Internet-connected devices. Apple has been thought to be placing a priority on developing the service since its acquisition of streaming music firm Lala Media last December.
But eight months after the acquisition, Apple is telling executives at the four top labels that if Apple offers any cloud-music features within the next few months, they will likely be "modest in scope" and not include the kind of functionality that Apple outlined in meetings with the labels, such as storing users' music on its servers, sources told CNET. They added that Apple still hasn't negotiated the kind of licensing deals it would need to distribute music from the cloud.
The report notes that while it is not clear exactly why Apple has been unable to make substantial progress on the cloud streaming initiative beyond ongoing struggles to bring music labels onboard, there does appear to be some uneasiness within the Lala Media team. One of Lala's founders who moved to Apple with the acquisition has reportedly left the company, while the Lala team has been said to be working on an undisclosed video feature rather than the music-related technology it was noted for prior to the acquisition.
Of course, a focus on video for the Lala team could mean that the company is concentrating its efforts more on cloud-based streaming of TV and movie content, an aspect of the initiative that had been hinted at earlier this year. The move would also align with Apple's rumored Apple TV revamp, which will reportedly see limited on-board storage in favor of a cloud-based streaming model.
Apple may also be waiting for its massive North Carolina data center to come online at the end of the year, as it seems likely to require the center's capabilities in order to deploy its cloud-based initiative.