Apple Removes Competitor Antenna Performance Comparisons From Site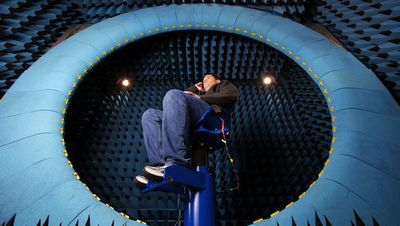 Apple has revamped the
antenna performance page
on its website, removing references to and videos of the performance of competitors' smartphones in comparison to the iPhone 4. Apple
launched
the page after its iPhone 4 press conference to demonstrate how a number of other handsets, including ones from Research in Motion, HTC, and Samsung, as well as the iPhone 3GS, see signal attenuation when gripped tightly in the hand.
Apple's continued interest in drawing its competitors into the antenna performance discussion was furthered by several updates to the site to add the Nokia N97 mini and the Motorola Droid X. Just a week after the most recent update, however, all of the comparisons have been removed, leaving only general claims that the attenuation issue affects most models of smartphones.
The opposite of amplification, attenuation happens whenever a signal is obstructed. All antennas - including television, radio, GPS and mobile antennas - can experience attenuation. And with most antennas, the density and composition of the human hand can cause attenuation to a greater degree than some other materials. On a mobile phone, signal loss typically occurs when your hand attenuates the most sensitive part of the antenna. Which, on iPhone 4, is the black strip of the lower left corner of the antenna band.
The reason for the removal is unknown, with speculation running from Apple receiving complaints from other handset makers to the company simply wishing to reduce the amount of attention drawn to the issue now that its free case program is underway and Apple bumpers are making their way into the hands of consumers. Interestingly, the videos remain available on the company's YouTube site and on many, but not all, international versions of its antenna performance page.