White iPhone 4 Delays Due to Glass Painting Issues?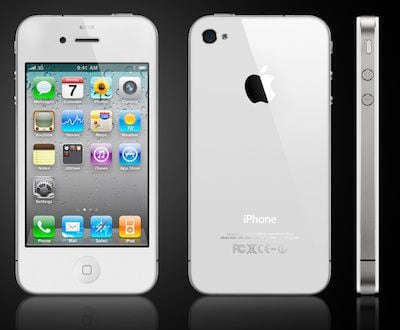 Engadget summarizes
reports in the Chinese-language media claiming that the delays experienced by the white iPhone 4 are due to issues with the paint application process for the device's glass front and back panels. In particular, the company behind the production process, Lens Technology, is working out kinks in its screen printing process to achieve proper paint thickness and color consistency.
Now, a worker from Lens' quality control department has allegedly admitted that the company's screen-printing workshop may currently be dealing with some issues with the white iPhone 4 covers. Specifically, the factory's still working out the perfect combination of paint thickness and opacity -- the former to ensure the next sub-contractor has enough clearance for the digitizer overlay, and the latter for the absolute whiteness that Jony Ive and co. strive for. As we pointed out before, the prototype white covers we acquired appeared a touch darker than the iPhone 4 dock, so here's hoping that we'll see a better result when the official white phone comes out later this month.
The report seems to corroborate a claim made by a Gizmodo reader back in June when Apple announced that the white iPhone 4 models would be delayed until the second half of July.
I cannot say who I am as Apple does have a non-disclosure in effect for this, but: The color specifications for the white on the new iPhones are just crazy. The tolerances they are trying to achieve with the white really is the cause of the delay. As screen printing goes, it is somewhat controllable, doesn't have the tolerance that Apple is wanting to hold the color specification of the white too. Talk about anal...
Apple CEO Steve Jobs confirmed at last Friday's press conference that white iPhone 4 models will begin shipping in limited quantities at the end of this month.