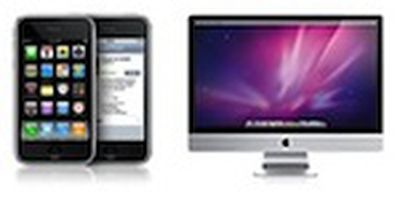 LOOPRumors reports that it has received information claiming that Apple will be holding a special media event within the next 60 days to introduce a new iMac running both Mac OS X and an iOS touch interface.
LOOPRumors received a tidbit of information today suggesting Apple is planning to develop a hybrid OS into their next iMac. The iMac should be equipped with both Mac OS X and a touch interface for iOS.
LOOPRumors has not been a frequent source of rumors over the past few years, and even when it did publish a higher volume of rumors, its track record was fairly spotty. Consequently, we are putting this item on Page 2 for interest and discussion.
The rumor does have some connections to earlier reports from other sources, however, including a report in the Taiwanese media claiming that Apple will be launching a 22-inch touchscreen iMac in the second half of this year.
The concept of a touch-enabled layer for iOS on top of the traditional Mac OS X was also raised earlier this year in a piece from The New York Times quoting a former senior Apple engineer. The engineer posed the possibility of an iOS layer as an alternative to a full touch-enabled Mac OS X due to the technical difficulties in making such a transition for Apple's Mac operating system.