iPhone 4 Launch Generating Ten Times the Interest of iPhone 3GS Launch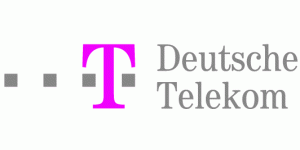 Just one day after beginning to accept pre-orders, the iPhone 4 seems to be a huge success. While
Apple and AT&T server problems
and
a quick sellout
of the iPhone 4 have suggested a huge response to the new device, we weren't entirely sure if these problems were due to internal glitches and short supply rather than an actual increase of popularity.
But, as noted by Macerkopf.de, Germany's Deutsche Telekom twitter account confirms that there was been a 10-fold increase in traffic on their website for the iPhone 4 launch as compared to last year's iPhone 3GS launch. Also, in contrast, the AT&T's allotment of iPhone 3GS pre-orders sold out in about 5 days compared to less than 1 day this time.
All of the evidence of strong demand is grabbing the attention of Wall Street analysts as well, with Fortune reporting that Piper Jaffray analyst Gene Munster has raised his estimate for iPhone sales for the current quarter from 8.5 million to 9.5 million. Munster's increased estimate comes despite the fact that the iPhone 4 will only actually be available for the final six days of the quarter and with new pre-orders already being pushed into next quarter.
Update: As noted by Silicon Alley Insider, AT&T is also claiming a ten-fold increase in pre-orders over the iPhone 3GS.
iPhone 4 pre-order sales yesterday were 10-times higher than the first day of pre-ordering for the iPhone 3G S last year. Consumers are clearly excited about iPhone 4, AT&T's more affordable data plans and our early upgrade pricing.
Given this unprecedented demand and our current expectations for our iPhone 4 inventory levels when the device is available June 24, we're suspending pre-ordering today in order to fulfill the orders we've already received.
The availability of additional inventory will determine if we can resume taking pre-orders.