Verizon Testing CDMA-Compatible iPads? Possibly LTE 4G?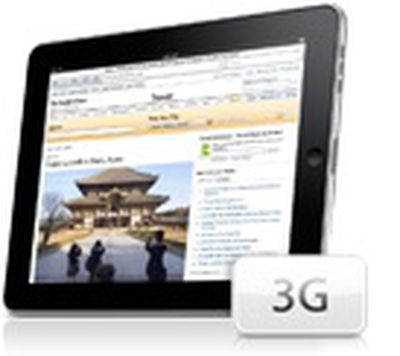 Boy Genius Report has received word that Verizon Wireless is testing new iPad models compatible with the carrier's CDMA-based cellular network.
According to a highly placed source of ours, Verizon Wireless is currently testing Apple iPad devices on their network. We have been told that the model they are testing is a CDMA-compatible device, and while our source mentioned LTE in some capacity (possibly another model), we haven't been able to independently confirm that part of it.
Verizon is set to roll out its LTE (4G) network in up to 30 markets, having been engaged in testing in Boston and Seattle since last August. Verizon's aggressive LTE rollout puts it ahead of AT&T, the current exclusive iPhone carrier in the U.S.
Apple had been expected by many observers to launch the iPad in a partnership with Verizon, but the Apple CEO Steve Jobs surprised many at the device's January introduction by announcing that it would appear as an AT&T exclusive for 3G service in the U.S. Speculation centers around AT&T having outbid its competitors with its data plans for the iPad, offering unlimited data for $29.99 per month. AT&T just today announced, of course, that it is moving to a $25/month, 2 GB data plan for the iPad, although customers on the existing unlimited plan can remain on it as long as they keep their plan active.
Verizon has also been a popular target of rumors regarding the iPhone, with Pegatron being named by sources as the manufacturer for the CDMA-specific hardware. Recent rumors have suggested that a Verizon iPhone could appear as early as November, although many observers think that a 2011 launch is more likely.