AT&T Claims 40% of iPhone Sales Made to Business Customers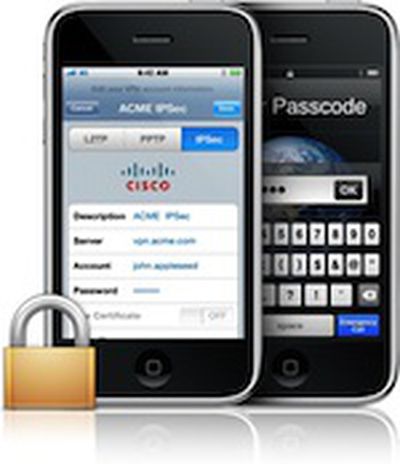 ZDNet reports on comments made by AT&T Business Solutions CEO Ron Spears revealing that 40% of the company's iPhone sales are to business customers, dispelling the notion that businesses are not willing to adopt the popular smartphone over security fears and an unwillingness to make changes to their existing IT infrastructure and policies to accommodate the device. According to Spears:
Four out of 10 sales of the iPhone are made to enterprise users. When the iPhone came out, what most people heard in the first year from '07 to '08 was oh my God, it's not BlackBerry secure. This is not going to work on the enterprise space.
At the end of the day, it's just software. That's all it is.
Spears notes that Apple had solved about 80% of the iPhone's enterprise security issues with the iPhone 3G, and by the time the iPhone 3GS was released last year it was seen as offering adequate security for corporate settings.
According to Spears, many businesses are seeing the iPhone as a computing devices, allowing them to forgo some laptop purchases and move to the more portable iPhone as an all-in-one device. The iPad is likely to see similar traction as it begins to make inroads into the enterprise community.