Ad Agencies Receiving iAd Details as Apple Looks to Hinder Rival Ad Networks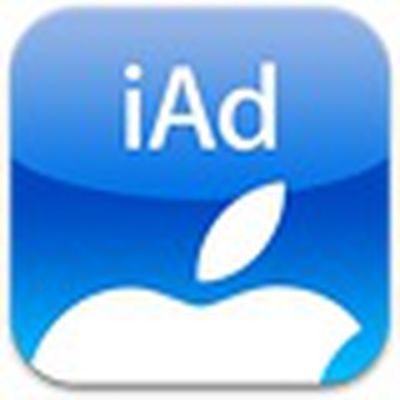 Ilya Vedrashko of advertising agency Hill Holliday yesterday published an interesting blog post discussing a visit to his firm by Apple's iAd team where the parties talked over details of Apple's forthcoming plans for mobile advertising. Among the items discussed in the meeting were Apple's philosophy and approach to targeting consumers, ad pricing, and the user experience.
On the pricing front, Vedrashko is unable to share specifics but notes that Apple will unsurprisingly position the iAd platform as a "premium" service, offering its innovative system to those with high-quality ads who are willing to pay for the privilege.
To answer the burning question -- yes, we did talk about the price. Unfortunately, we can't share much on this either. The pricing isn't that of remnant inventory, obviously -- it is what you would expect from a premier online property. The pricing scheme struck me as very straightforward and elegant.
The report also hints at Apple's plans for targeting consumers. With access to significant amount of users' data from their devices such as iTunes content, App Store downloads, and more, Apple has a unique opportunity to build thorough profiles of its users and use behavioral targeting to more efficiently connect advertisers and consumers with similar interests.
The Hill Holliday team appears to be excited by Apple's plans for iAd and the company's willingness to move beyond what has been perceived as stagnant mobile ad development from Google and others and create a true integrated advertising system within applications that can harness the power of the iPhone OS.
As Apple's iAd platform begins to spin up, however, observers are interested in how other advertising networks such as Google will be affected by the move. MediaMemo reports on another change to Apple's developer terms that has the potential to cripple competing ad networks by preventing analytics companies such as AdMob and Flurry from receiving data on customer ad usage.
As I understand it, Apple is arguing that app makers can't pass along information that incorporates each phone's "unique device identifier" to ad networks and measurement companies.
This doesn't expressly prohibit ad networks from selling ads, but it prevents them from selling targeted advertising, which is close to the same thing when it comes to mobile devices. The same problem would plague analytics companies, which might be able to compile very broad usage info about apps, but little else.
Analytics are a crucial tool for mobile advertising companies that allow them to measure performance. As one mobile executive quoted in the report notes, "Can't measure it, can't bill for it."
For the moment, mobile analytics companies are still trying to figure out just what the change in Apple's terms means and how they might be able to work with Apple on the issue, and it remains to be seen how things will play out.