Adobe Releases Flash 10.1 Beta with Hardware Acceleration
Adobe has released a preview release of the 10.1 Flash Player for Mac OS X that supports H.264 video hardware decoding on Mac OS X 10.6.3. Apple recently released information to allow 3rd party developers to take advantage of this hardware support.
Hardware video decoding allows Flash Player to offload H.264 video decoding tasks from the CPU to deliver smooth, high quality video with minimal overhead, improving video playback performance, reducing system resource utilization, and extending battery life.
The new version of Flash Player, code-named "Gala", requires one of the following graphics hardware: NVIDIA GeForce 9400M, GeForce 320M or GeForce GT 330M. For those unfamiliar with their specific graphics hardware, this blog post details the computers which are supported:
- MacBooks shipped after January 21st, 2009
- Mac Minis shipped after March 3rd, 2009
- MacBook Pros shipped after October 14th, 2008
- iMacs which shipped after the first quarter of 2009
Mac Pros are not presently supported. The blog post goes on to detail other conditions that hardware support may or may not be available at this time. In the preview release, you can recognize when hardware decoding is in use as a small white square will appear in the upper left corner of the video.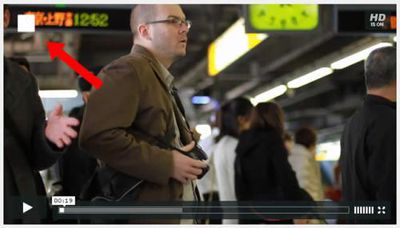 This new feature is expected to make it into the final shipping version of Flash Player 10.1.
Early anecdotal reports in our forums show significant improvements in Flash video playback.